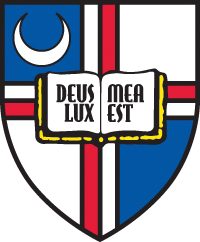 The Catholic University of America Columbus School of Law hosts a large number of events each year in addition to their regularly scheduled lecture series and symposia. The variety and excellence of these events is reflected in the selections below.
Submissions from 2020
Abortion and Democracy: Evaluating the Case of Abortion 46 Years Post-Roe, Helen Alvare
COVID-19 and Caring for Elderly Communities, Cara H. Drinan, Lucia A. Silecchia, Lawrence A. Joel, and Will Cubbedge
COVID-19 and the Criminal Justice System, Cara H. Drinan, Deborah Watson-Stokes, and Brittni Downs
COVID-19 and Corporate Responsibility, Sarah Helene Duggin, Anne Donohue, and Mark Gursky
COVID-19 and Professional Responsibility: Pandemic Impact on Lawyers' Pro-Bono Work, Lisa A. Everhart, Blair Decker, and Kiva Zytnick
COVID-19 and Legal Implications for the Fashion Industry, Susanna Frederick Fischer, Julie Zerbo, and Cara H. Drinan
COVID-19 and Rescuing Small Business, Megan M. La Belle, Daniel T. Kane, and Asaias Alba IV
Lawyers Without Rights: Jewish Lawyers in Germany under the Third Reich, Judy Perry Martinez, Ricklef Beutin, and Marian Blank Horn
Submissions from 2019
Privacy Today: United States and International Legal Perspectives, Michael Aktipis, Marguerite C. Walter, Paul Golden, and Richard Pregent
Benched: A Look into Judicial Nominations, It's Past, Present, and Future, Jill Dash
A Shared Global Shame: A Conversation on Human Trafficking Policy Past and Future, Kevin Hyland, Christine Dolan, Bob Hamer, Michele Sarkisian, Del Wilber, Stephen Diaz Gavin, and Mary Graw Leary
Judicial Appointments: The Structural Constitution, Leonard A. Leo
Gun Control in the Face of a New Supreme Court & Congress, Josh Scharff and Tess Fardon
Access to Justice, Ernestine Ward, Abigail Nurse, and Tamica H. Daniel
Submissions from 2018
A Special Lecture by the Honorable Samuel Alito, Samuel Alito
A Conversation with Ambassador Sam Brownback, Sam Brownback
A Conversation with His Excellency David Mulhall, David Mulhall
A Dream Deferred: A Discussion about DACA and Immigration Law and Policy in the United States, Luiz Pedrosa, Cori Alonso-Yoder, Dara Lind, and Rabia Chaundry
The Future of Religious Liberty in America, Mark L. Rienzi
Submissions from 2017
Women's Law Caucus: May She Please the Court, Michelle Kallen, Flora Darpino LTG, Maureen Mahoney, and Erin Murphy
Have Your Cake and Eat It Too? A Masterpiece Cakeshop Panel Discussion, Jordan Lorence, Amanda Shanor, and Robert A. Destro
Balfour Declaration in International Law:A 100th Anniversary Perspective, Geoffrey R. Watson
Scalia Speaks: Reflections on Law, Faith, and Life Well Lived, Ed Whelan and Mark L. Rienzi
Submissions from 2016
Criminal Law Reform: Ethical and Legal Changes in Austrian Society, Christian Pilnacek Dr. and Wolfgang Brandstetter Dr.
BLSA Panel on Judicial Activism, Tyra Wright, Sherri Beatty-Arthur, and Justin Hansford
Submissions from 2015
Hate Speech and Legislation in Austria and the European Union, Wolfgang Brandstetter Dr.
Focus on Ferguson: Police Use of Force and Next Steps, Justin Hansford, Marbre Stahly-Butts, Leslie M. Proll, and Nicole Lee
A Conversation with Robert Stevens, Robert J. Stevens
Submissions from 2012
Navigating a New Era: International Labor Standards and the U.S. Judiciary- Panel Two, Lance Compa, Stefan Marculewicz, Judy Scott, and John Higgins
Navigating a New Era: International Labor Standards and the U.S. Judiciary- Panel One, Peter J. Messitte, Earl Brown, Michael Gadbaw, and Shelby Quast