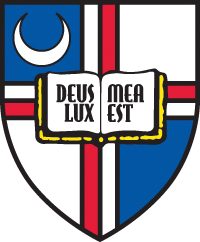 The Catholic University of America Columbus School of Law hosts a large number of events each year in addition to their regularly scheduled lecture series and symposia. The variety and excellence of these events is reflected in the selections below.
Submissions from 2017
Women's Law Caucus: May She Please the Court, Michelle Kallen, Flora Darpino LTG, Maureen Mahoney, and Erin Murphy
Have Your Cake and Eat It Too? A Masterpiece Cakeshop Panel Discussion, Jordan Lorence, Amanda Shanor, and Robert A. Destro
Balfour Declaration in International Law:A 100th Anniversary Perspective, Geoffrey R. Watson
Scalia Speaks: Reflections on Law, Faith, and Life Well Lived, Ed Whelan and Mark L. Rienzi
Submissions from 2016
Criminal Law Reform: Ethical and Legal Changes in Austrian Society, Christian Pilnacek Dr. and Wolfgang Brandstetter Dr.
BLSA Panel on Judicial Activism, Tyra Wright, Sherri Beatty-Arthur, and Justin Hansford
Submissions from 2015
Hate Speech and Legislation in Austria and the European Union, Wolfgang Brandstetter Dr.
Focus on Ferguson: Police Use of Force and Next Steps, Justin Hansford, Marbre Stahly-Butts, Leslie M. Proll, and Nicole Lee
A Conversation with Robert Stevens, Robert J. Stevens
Submissions from 2012
Navigating a New Era: International Labor Standards and the U.S. Judiciary- Panel Two, Lance Compa, Stefan Marculewicz, Judy Scott, and John Higgins
Navigating a New Era: International Labor Standards and the U.S. Judiciary- Panel One, Peter J. Messitte, Earl Brown, Michael Gadbaw, and Shelby Quast